The 5 things that the IRS will use to determine if a worker is an independent contractor or not
Determining who is an independent contractor is not always an easy task and not having the correct status for a worker, is a common mistake that businesses make.
That's why on December 30, 2020, The Department of Labor (DOL) announced a new regulation in regards to how to determine whether an individual classifies as an independent contractor or an employee of a business.
Multiple factors that influence the classification:
1. The Nature And Degree Of The Individual's Control Over The Work
Independent contractors: set their own schedule, choose assignments, work without supervision, and/or can work for others.
Employee: the hiring entity requires the worker to comply with legal obligations, health and safety standards, and meet deadlines or quality control standards.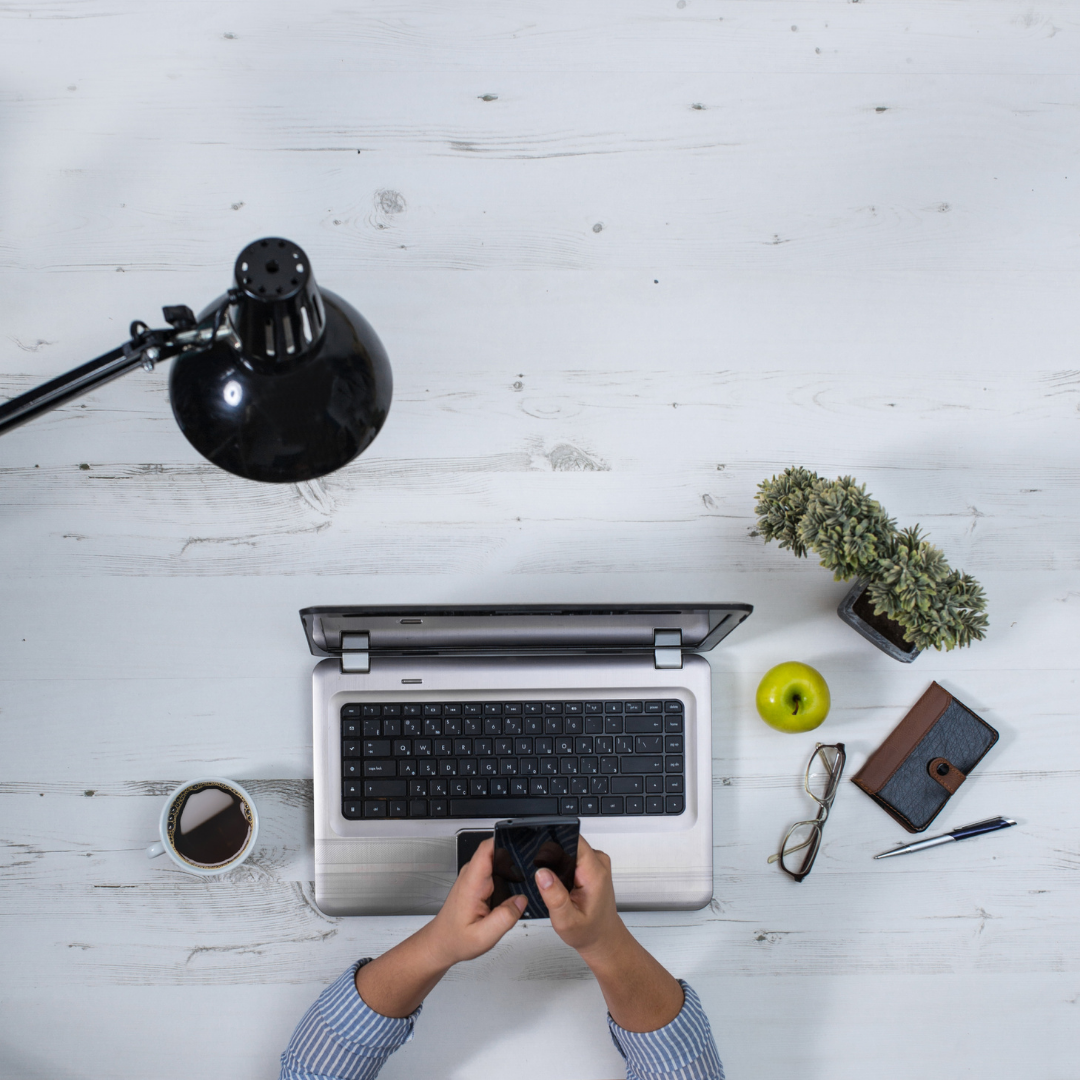 2. The Individual's Opportunity For Profit Or Loss
Independent contractors: they have control over the initiative set to increase earnings or incur losses in exercising initiative or managing their own investment or expenditures.
Employee: If an individual must work more hours or work more efficiently to earn more or positively impact their earnings. *
3. The Amount Of Skill Required For The Work
Independent contractor: the hiring entity does not offer the necessary training for the individual to complete tasks.
Employee: If the hiring entity provides the required skills and training to the worker to complete the work.
4. The Degree Of Permanence Of The Working Relationship
Independent contractor: The duration is definite and random in nature, excluding seasonal work.
Employee: The work is indefinite and continuous in duration.
5. Whether The Work Is Part Of An Integrated Unit Of Production
Independent contractor: If the production process of the hiring entity is separate from the work done by the individual.
Employee: If the worker's tasks are integrated into the production process for the hiring entity's goods or services.
Finally, it's important to mention that the DOL explains that the actual practice of the relationship is more important than any theoretical determinations. This means that even if a contract considers a worker as an independent contractor, the worker can be classified as an employee under the Fair Labor Standards Act using this economic reality test. *
The rule will take effect on March 8, 2021, and will make it easier for employers to classify workers as independent contractors.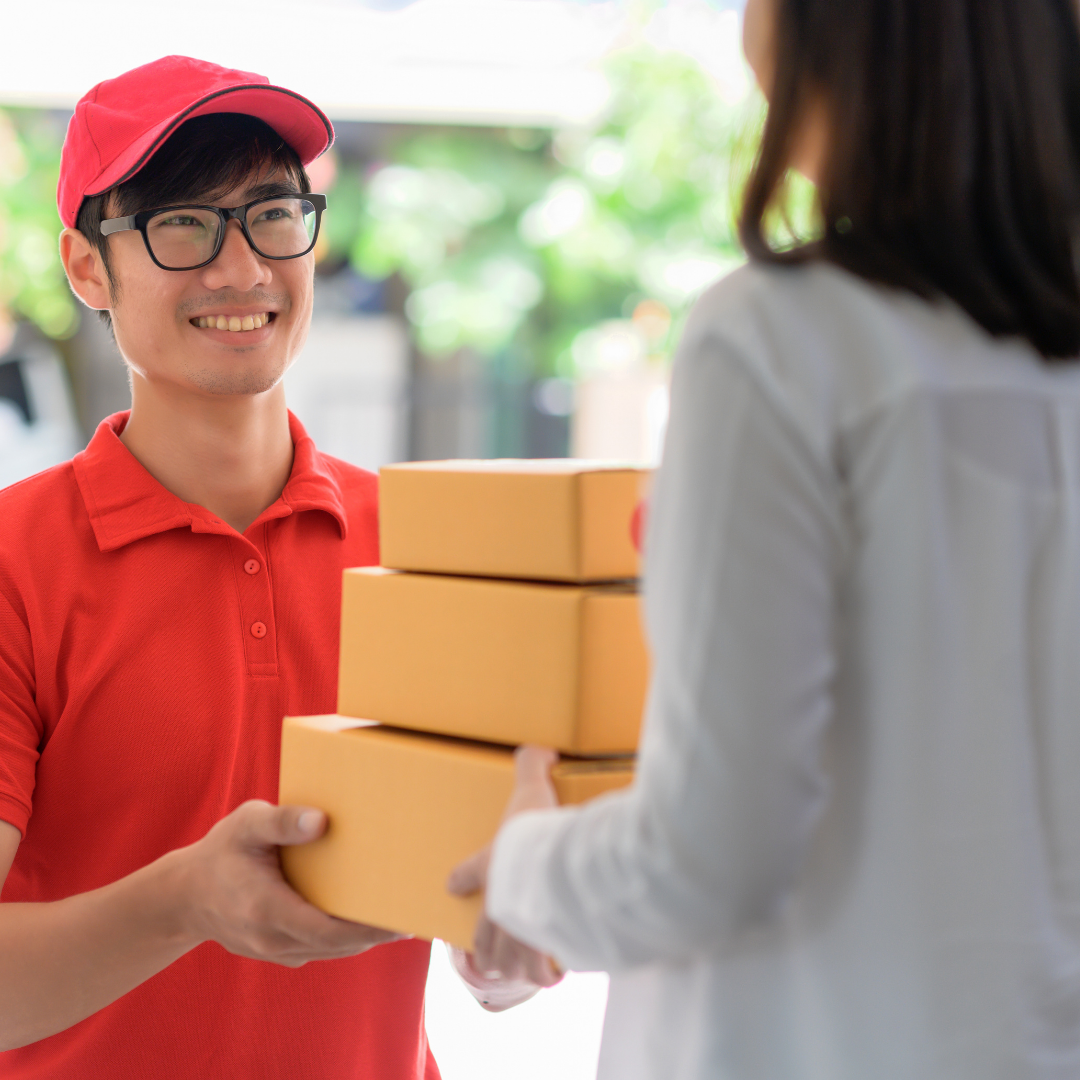 Platforms offering gig work aren't responsible financially if the independent workers get sick or injured on the job. However, platforms can be held liable for injuries or damages the worker caused to third parties while working. For this reason, it's important to ask contractors to submit a certificate of liability insurance to confirm they have adequate insurance coverage.

Additionally, by giving contractors access to sign up for fractional insurance you are able to grow your pool of eligible gig workers instantly.

If you'd like to discuss insurance for your gig platform. Contact us today!
What type of insurance should Gig Workers have?
The way we traditionally think about how work has changed. According to an MBO Partners study, around 41.8 million Americans are already pursuing independent work. And It is projected that by 2023, more than half (52%) of the US workforce will either be gig economy workers or have worked independently at some point in their career.
That analysis encompassed 1099-MISC contractors and short-term W-2 employees, it shows the shift of the labor force and also poses various challenges, as "This type of work comes with additional financial responsibilities relative to health insurance, retirement savings, taxes, paid vacation time and Social Security when compared with traditional full-time employees"
The above makes companies that hire gig workers ask themselves, what type of insurance should Gig Workers have because the risk is exposed now more than ever for hiring entities and gig workers.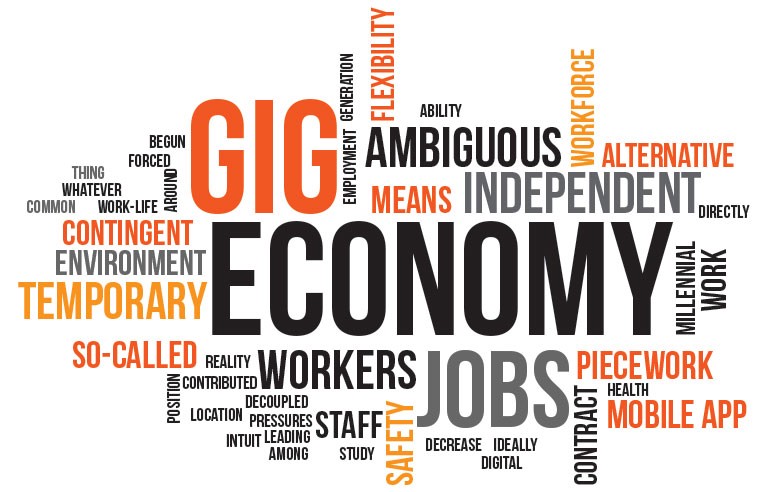 One option is to use the worker's personal insurance, but it isn't always enough because if an accident happened while an independent contractor is working, their personal insurance may not allow them to claim; and in the case of a lawsuit, there's a high financial risk for the platform and the worker.
Therefore, the best option for gig platforms is to procure Commercial General Liability insurance that covers bodily injuries and property damages, protecting the platform or marketplace if a client sues. But that doesn't cover the worker. So what insurance should a gig worker have?
Gig workers must carry their own Commercial General Liability policy; and the companies hiring these workers should require "proof of insurance," to protect themselves and the clients advertising the gigs on their website.
The gig worker's insurance could also cover equipment the worker uses, e.g. if they have a lot of computers or tools. If the gig job involves an automobile, they would probably need business auto insurance as well.
Although, those options could be expensive taking into account that 1099 contractors work by the hour. This is where we come in to help "mind the gap" between coverages offering affordable policies to platforms and workers.
The right insurance for gig platforms and workers
HeyAlpaca removes the barrier to entry by offering general liability policies at the frequency needed: hourly, daily, or by the project through our rapid deployment platform.
For Platforms: HeyAlpaca offers integrated insurtech products custom-designed for your clients and end-users. Remove the risk from your brand umbrella.
For Marketplaces: Promote "insured" workers as a market positioning tool. Instant policies are available to workers with the click of a button.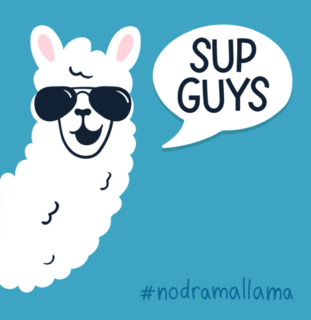 If you'd like to discuss insurance for your gig platform. Contact us today!
Am I an employee or an independent contractor?
If you are currently working as a delivery person, a handyman, a cleaning, moving services, landscaper, or as a consultant, among other things, through a gig platform, you would probably have asked yourself, am I an employee or an independent contractor?
And the answer is that you are likely a 1099 worker or independent contractor with the gig platform. According to the U.S. Department of Health & Human Services, the main difference between an employee and an independent contractor is that "for the employee, the company withholds income tax, Social Security, and Medicare from wages paid. For the independent contractor, the company does not withhold taxes. Employment and labor laws also do not apply to independent contractors."
A 1099 worker generally provides specific services. Some independent workers only work on a specific project at a time, and they can serve multiple clients. Independent contractors are self-employed, so they're responsible for themselves with tax and insurance liability.
An estimated 1.6 million of the state's 19.4 million workers are full-time independent contractors, according to an analysis by UC-Berkeley's Center for Labor Research.
On January 1, 2020, California passed a law to try to make gig workers employees and it aims to provide benefits and protection that an employee has, like a minimum wage, overtime pay, workers' compensation insurance, unemployment insurance, and paid family leave. Make sure you inquire with the platform you use to confirm your employment type.
However, right now almost every state sees these types of workers as independent contractors, and while working as a 1099 contractor t it is very important for gig workers to have their own insurance.
Inquire with us to see what types of insurance you may need for the type of work you do.
If you'd like to discuss insurance for your gig platform. Contact us today!
Do you have an API or are you able to integrate with our platform?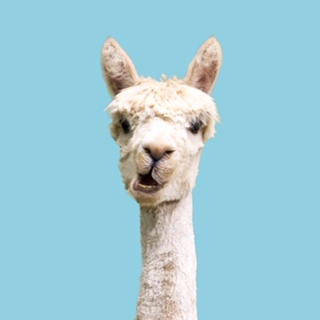 Hey Alpaca has an API that creates a connection from our portal to gig platforms to create 'instant' insurance products for all sorts of programs. From dog walkers to truck drivers to salon professionals we're experienced with the workflows needed and supplement your existing user journey.
We don't' like to toot our own horns but the process flows we design are really how insurance policies should be sold online or via mobile...completely automated and user-friendly.

Platforms & Marketplaces: Remove the risk from your brand umbrella and start to promote "insured" workers as a market positioning tool. Instant policies are available to workers with the click of a button. Contact us to schedule a discovery call today!
If you'd like to discuss insurance for your gig platform. Contact us today!
As a gig worker, why do I need insurance? This is just a short gig job.
If you made the choice to become self-employed, be your own boss and join a modern workforce, you should have in mind how you will be insured.
Undoubtedly, the gig economy has brought an opportunity for many people. Flexibility is one of the biggest benefits along with free-market engagement.
However, there are many limitations of traditional employee benefits, compensations, and lack of insurance coverage that expose workers to risk. "Because Gig Economy workers are typically not considered full-time employees of an organization, they are unique in the labor force that they often assume high levels of personal risk that is absent in more traditional forms of labor "
Gig workers may not be fully aware of all the risks they are exposed to. For example, let's imagine that you are a dog walker, you are walking people's dogs and suddenly, the dog gets loose and bites somebody. Thus, what could happen? The attorney of the affected person may sue you and the owner of the dog. The victim can even sue the platform.
The platform probably has insurance, the dog owner as well, but for the worker's side, personal insurance will not cover accidents that arise and it could be very expensive.
For this reason, gig platforms and marketplaces are starting to require independent contractors to have insurance.
Hey Alpaca is a gig platform's best friend
Examples like those are why you as an independent worker need insurance. HeyAlpaca provides gig workers with fractional on-demand insurance at the frequency needed whether hourly, daily or by the project. Contact us to see if the platform you use to score jobs offers HeyAlpaca insurance.
If you'd like to discuss insurance for your gig platform. Contact us today!
Is Gig platform insurance enough to protect independent contractors?
Gig platforms are transforming the workforce creating new labor relationships. Although flexibility is one of the advantages offered by this new way of working, the biggest criticisms come from the risks that workers are exposed to.
It is still unclear who insures gig workers in different situations. For instance, if a 1099 delivery worker is involved in an accident, who should ensure the worker for the damages caused? This could cause many legal and financial problems not only for the independent worker but also for the platform.
Likewise, if there is a problem with the performance of the gig worker or in the event of a loss or damage and this person does not hold appropriate insurance it could trigger a complex legal fight.
I have a company policy for our platform, does this cover the workers?
Gig workers need individual protection and it's becoming more common that platforms and marketplaces require a policy for these independent contractors. It's the platform's fiduciary responsibility to step into the role of setting requirements of proof of insurance with proper coverage before the worker starts a job.
Though gig platforms usually acquire their own policies, these only cover the platform itself and provide little to no protection for the worker. That's why it's really important for workers to have their own liability insurance so at the end of the day there is adequate coverage for everyone.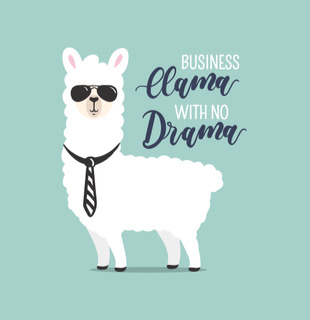 On the other hand, the flexibility of gig environments requires insurance carriers to evolve so they are suitable for gig platforms and the worker's needs; very flexible and short-term coverages.
We encourage gig platforms not to take a reactive approach with finding the line of who covers who and what. Give HeyAlpaca a call to help navigate the insurance puzzle when it comes to gig work.
If you'd like to discuss insurance for your gig platform. Contact us today!
What coverage does a commercial liability policy protect me against?
There is no person or company that is exempt from being exposed to some type of risk, all businesses (whether sole proprietors or larger shops) should have some type of a general liability insurance policy. Liability policies are designed to protect you against lawsuits but it also offers multiple components.
A general liability policy will have a per occurrence and an aggregate limit of liability that is the maximum on the amount of money that can be paid per claim and the total amount in dollars that you will be paid by your insurance policy respectively.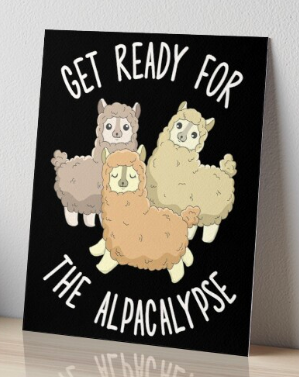 This kind of policy has multiple coverages that shield an independent contractor's liability for property damage or injuries to a third party. For instance, if you are a roofer, and you are working on a home and you drop roofing materials off the edge and it crashes into something, there is general liability coverage to relieve any expenses. Or if the roofer leaves some water on and it creates a leak on the home's roof, the policy may pay for the restoration, repair, or replacement of property when the contractor performs the work incorrectly.
If you're a marketer or advertiser you could get sued for putting the wrong information or exaggerating. A general liability policy would kick in and protect you against any lawsuits.
Liability claims are common and can be expensive especially for small businesses or independent contractors. Therefore, make sure you get great commercial liability policies that are great to protect yourself and your future.
If you'd like to discuss insurance for your gig platform. Contact us today!
Insurance gaps in the gig economy
Have you ever worked through a gig platform? According to a Gallup poll, more than a third of all US workers – around 57 million people in total – are now employed as independent workers.
Due to this growing trend, gig workers evaluate more than ever what the trade-offs are, compared with a traditional full-time job. As stated by Prudential, about gig economy impact by generation, "Employees are turning to gig work to fulfill a variety of needs depending upon their stage of life, from creating a more flexible work experience as young parents to providing a few more years of income in or near retirement"
Nevertheless, independent contractors have had to face many challenges, among them, the great gap that exists regarding insurance. More than half of gig workers don't have access to employer-provided benefits (54%)* and this is why independent workers don't understand the reason why gig platforms don't ensure gig workers.
Why doesn't the gig platform cover me as a gig worker?
Gig platforms or marketplaces don't ensure gig workers because they are independent contractors, the company is not responsible for them and they are responsible for their own business.
For instance, if you are a driver, you are responsible for insuring your own vehicle. It's very unlikely that the Gig platform provides you health insurance, paid vacation, or retirement benefits.
Self employees can work for many companies at the same time, control how the service is executed or provided, and pay taxes independently.
Why doesn't the gig platform cover me as a gig worker?
Gig workers who are considered independent contractors must carry Commercial General Liability insurance. Companies hiring these workers should be requiring proof of insurance. Alpaca removes the barrier to entry by offering affordable liability policies at the frequency needed, hourly, daily, or by the project through our rapid deployment platform.
If you'd like to discuss insurance for your gig platform. Contact us today!